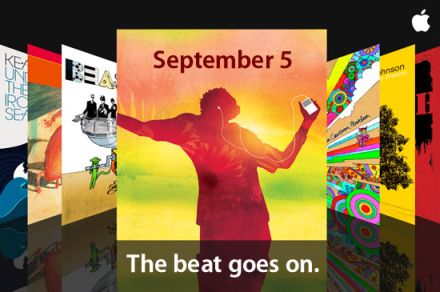 As a lot of you know by now, Apple has scheduled a "special event" this Wednesday. I am not going to repeat all of the rumours of what will be announced, but, jut for the fun of it, here is my prediction:
It will be the long awaited new iPod. Using the OSX and having the same nice UI as the iPhone! Now, it might even have wireless build in, but if it does, it will only make sense if it will also finally allow wireless iTunes synchronisation, or direct access to the iTunes store.
As usual, there will be the "one more thing" at the end. And that one will be the announcement of the availability of the complete Beatles collection in the iTunes Store. Why? The phrase on the invite gives it away. "The beat goes on" were the last words of the final Beatles press release!